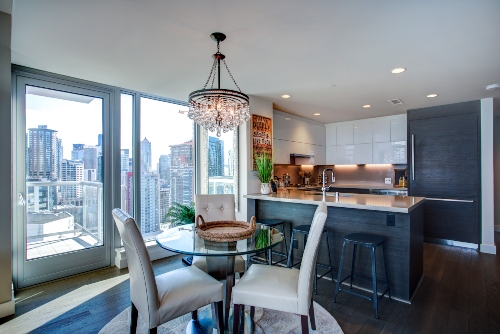 Whether you are looking to buy a condominium as a way to simplify your life and responsibilities as a homeowner, or looking to make the jump from renting an apartment to homeownership by buying your first condo, there are some important things to consider. Here are some great tips from Century 21 Action Plus Realty to get you started.
Is a Condo the Right Fit for Your Lifestyle?
If you are currently renting an apartment you are used to an environment of shared walls and common areas. The transition in lifestyle will be fairly simple. The transition may prove a little trickier for homeowners moving from a single family home. They will be adapting to the new environment of shared walls and spaces. Single family homeowners enjoy a certain amount of freedom in the rules regarding their property, which will no longer be the case in a condo. Apartment renters and single family homeowners will want to consider the rules and regulations they need to adhere to in a multi-unit property.
Find an Experienced Real Estate Agent
A qualified real estate agent will have experience buying and selling condos. The agent is a valuable asset when you are buying a condo for the first time. In addition to a sales contract, there are association contracts to look over and sign and many questions you will want to be explained in detail. Your agent will answer all of your questions and provide answers to important questions you didn't think to ask about…like association fees and special assessments.
Understand the Association Fees
The association contract you sign will include a monthly association fee. The fees typically include insurance and maintenance but may include other items such as recreational amenities (pools, tennis courts, clubhouses) and sometimes utilities! Understand exactly what you're paying for in your monthly association fee and what is, or is not, included. Recreational opportunities may be just what you are looking for in your new condominium, you will be paying for them every month whether you use them or not.
Special Assessments
There might be a specific large scale project to improve the multi-unit building in the future. Your monthly fee could see a significant increase during the course of the renovation. It is called a special assessment. Planned special assessments should be disclosed to the buyer.
Condo Financing
Financing a condo is different from financing a single family home and can prove a little challenging. Lenders see these loans as riskier investments as the condominium is part of a multi-unit property. There are conventional loans, FHA loans, VA loans, and USDA loans available to finance a condominium. The type of condo you are looking to purchase will help determine which type of loan you will need, and which loans are available to you. Homeowners will be familiar with obtaining financing while apartment owners may be navigating the process for the first time. Your real estate agent can help answer questions, point you in the right direction, and may have a preferred lender or local lender they can recommend.
Century 21 Action Plus Realty has built its success on one satisfied customer at a time since 1990. We currently have over 1,000 listings for condos and townhouses in Central New Jersey. We look forward to helping you with the purchase of your first condo. Contact us today!